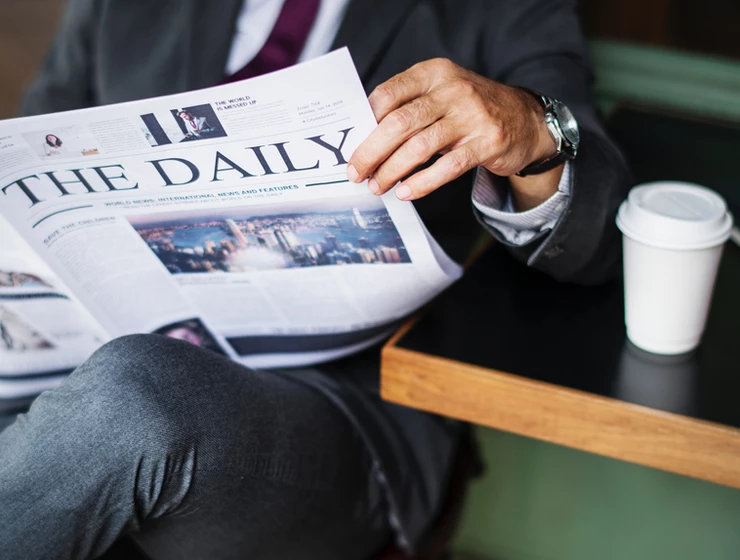 Company newspaper - is it worth going for the classic?
A crisis of journalism? Certainly not in your company newspaper! You don't publish it yet? Then read about when and why it's worth it.
Perhaps you think that the company newspaper is a tool incompatible with modern communication, based on rapidly changing and often extremely spectacular digital technologies. But as far as corporate press goes, or more broadly – custom publishing, you should look at it as if you were looking at a blank sheet of paper. A statistical routinist will only see another surface to be written or printed all over. But someone familiar with the origami art knows that such a sheet can be turned into a real work of art. If this sheet is a newspaper - the art is called communication.
When is it a good idea to publish a newspaper?
Just like any communication tool, a company newspaper should be introduced following a thorough analysis of the organisation's situation in terms of communication. Firstly, it should be remembered that corporate newspapers can be roughly divided into those that carry out internal communication tasks and those aimed at external communication, targeting current or potential customers. What's important, the latter type is also worth using to perform employer branding tasks, as the readers may also be potential employees.
It's also important to be aware that creating a newspaper only makes sense if you really want to your devote time and resources to it. If you think a newspaper will simply be a more elaborate leaflet or catalogue, you'd better scrap the idea right away. If readers don't find genuine, engrossing, and relevant content in it, they'll treat it like a brochure or advertisement, which no one reads over their morning coffee.
Good content is essential
So how to write and what about to write in a newspaper? That depends on which one. If we're talking about an internal publication, the most important thing is to involve the employees, because the newspaper will be for them – and, to a large extent, about them. Apart from the obligatory topics related to the news from the company's life, it's a good idea to present stories of employees, as well as their interests and achievements not necessarily related to their professional careers. Perhaps a story of a talented marathon runner will lead to the creation of the company's running club, and a story of a sensitive volunteer helping out after hours in an animal shelter will result in more people or even the whole company getting involved in such activities?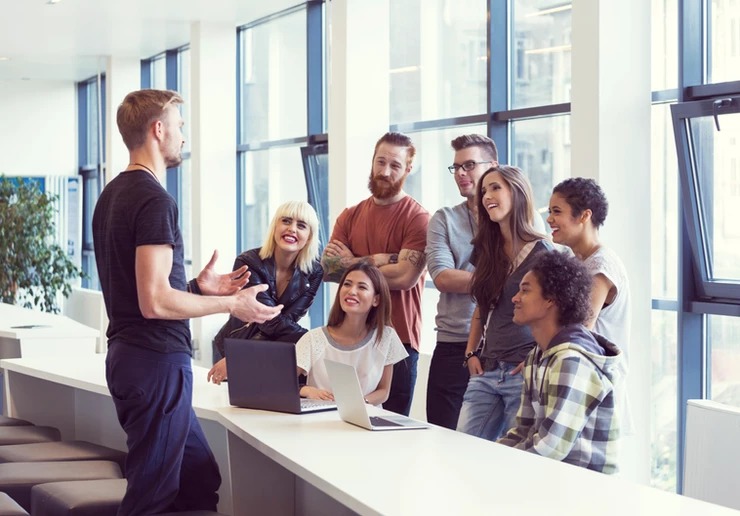 Ideas for topics coming directly from employees are always very valuable, so you should always be open to their suggestions. An HR guide in the form of an'' interview with a company specialist? A glossary of specialist terms used in contacts with customers? Or maybe a picture-and-text guide to the newly opened part of the plant or an interesting story about how the team's commitment has translated into a customer's success and satisfaction? Surely the company's everyday life and the team's creativity will provide topics leading to interesting content. But what's very important – remember to present them in an appropriate form. There's no room in an in-company newspaper for formal swank, solemn announcements, and clerical newspeak. Focus on friendly and simple communication that shortens the distance between the writer and the reader. These are the reasons for including numerous quotations of people taking part in the events described.
What (and why) do customers read?
As far as newspapers aimed at an external client go, just like in the case of internal communication, creating genuine and engrossing content is the principle to apply. However, their nature will be more related to the products or services offered, which can be achieved by presenting a new device in a non-standard test or interviewing an independent specialist about market trends, among other ways.
A common and undoubtedly important solution is to use such a newspaper to build the company's image as an expert. That's why it's so important for the reader to feel that they're dealing with a reliable and valuable source of knowledge. Regardless of whether you write about fashion trends or designing steel structures, the content should be the result of combining excellent knowledge of the subject with an idea for its interesting presentation.
Pay attention to the form
Once you know that your future newspaper has great content potential, it's time to make sure that its form is attractive. It primarily concerns photographic and graphic materials, such as iconography, which is vital to modern communication. That's why the newspaper's editorial team must have the right specialists on board. A good photographer equipped with high-quality gear will be necessary to deliver excellent quality photos of the employee telling about their passion, an event oozing with positive emotions, or the new, spacious company premises. Photos taken with the poor man's phone camera are not an option - they'll spoil the effects of your hard editorial work.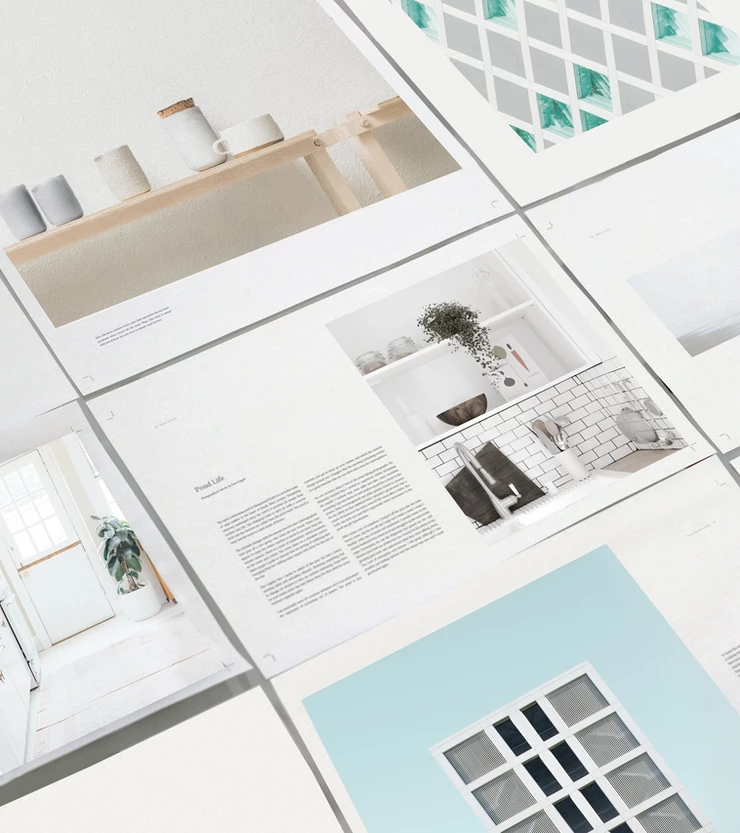 From the graphic point of view, it's important that the graphic designer should know the secrets of newspaper typesetting, which is governed by its own rules and has a great influence on what the articles look like. What's more, there are issues related to the preparation and handling of the print, as well as the distribution of the completed newspaper, including not only transport but also proper display or even promotional activities. All this clearly generates financial and organisational costs, depending on the volume and frequency of the newspaper, which is why the decision to develop a communication tool like this should be well thought out and properly planned.
A tool for everyone?
Is it worthwhile to publish a company newspaper and, if so, when to do it? In the case of internal communication, you can be guided by the size of the team – if the number of employees is small, other, cheaper tools may be more effective, e.g. a newsletter that doesn't have to be printed. However, it may turn out that due to the nature of the work and its specificity, even a small group of employees-readers will be a reason enough to embark on such a project. As for external communication, here you should assess the number of potentially interested people and the way they can digest the content.
Whatever the chosen form and scope of the newspaper, it pays off to use well-skilled and professional support. It can take various forms – from a one-time journalistic training session, through supporting the company's team with external specialists, to commissioning external specialists to comprehensively carry out the project. The choice will always be dictated by individual circumstances, and their proper analysis will certainly help the organisation create an effective and highly appealing tool for internal or external communication.
Maciej