DTP - an evergreen form of promotion
Rumours about the death of paper in the era of digital communication are strongly exaggerated. Nowadays, traditional print offers to companies many attractive forms of promotion. Is it worth using them? And if so, for what purpose and how? Let us give you a hint.
Monitors, monitors - monitors, everywhere. A statistical Pole spends more than 2 hours a day just browsing the Internet on computers and mobile devices. And when you add to this the remaining time spent using computer screens, TVs, or the increasingly popular advertising panels, multimedia kiosks, or monitors in cars, you will find that our eyes are almost constantly being attracted by some glowing pixels.
The traditional way means the modern way
This, of course, has many advantages. Information is easily generated and quickly transmitted, and - thanks to the Internet - available at your fingertips. Or basically, the finger you use to tap on the screen. However, as it happens with progress, sometimes you can get a little breathless because of it. More and more people need to protect their eyes from the harmful blue radiation of screens. Medicine now knows the term "smartphone thumb", meaning a set of symptoms associated with overloading this finger's joint.No wonder - never in the history of human evolution has it been so busy, constantly clicking, stroking, and scrolling.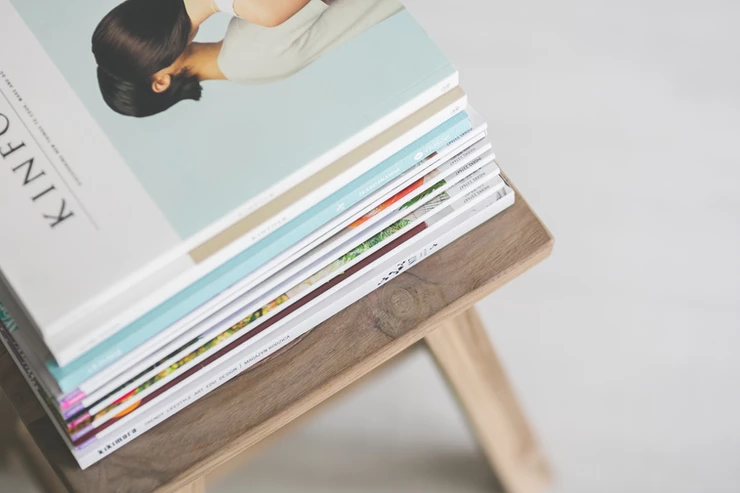 Since the omnipresence of modern technologies can more and more often cause users to grow weary or exhausted, it is worth looking at the possibilities offered by more traditional communication tools. This is all the more so as the classic DTP, meaning the design, setting, and production of various types of printed materials, is also making continuous progress.
Information in a beautiful shape
It is said that paper can handle anything. But it's seldom said how beautifully it can do it. Today, we have a wealth of print refining techniques at our disposal, thanks to which classic communication tools - from business cards and leaflets to brochures and newspapers - can be turned into gems of print. Foiling, glossing, stamping, or punching (pattern cutting) are just some of the options available.
,A member of the target audience who takes in their hands materials printed in an attractive way can literally feel the brand values such as quality, high standard, unconventional solutions, or creativity. Also, their proper display or manner of presentation (e.g. in additional packaging, boxes, or envelopes) is a chance to emphasise the character of the company, event, or project you want to promote. Finally, it is also a perfect tool to show the consistency and attractiveness of the corporate visual identification system (SIW) - one of the key features of a modern and communication-conscious brand.
The business card, or start with the basics
You only make a good first impression once. And the world of business is based primarily on personal contact. Having said that, paper is still a fixture in most meetings - especially in the form of business cards exchanged between the attendees. Bearing this in mind, it is important that they are functional and pleasing to the eye while enabling the business relation to be fostered.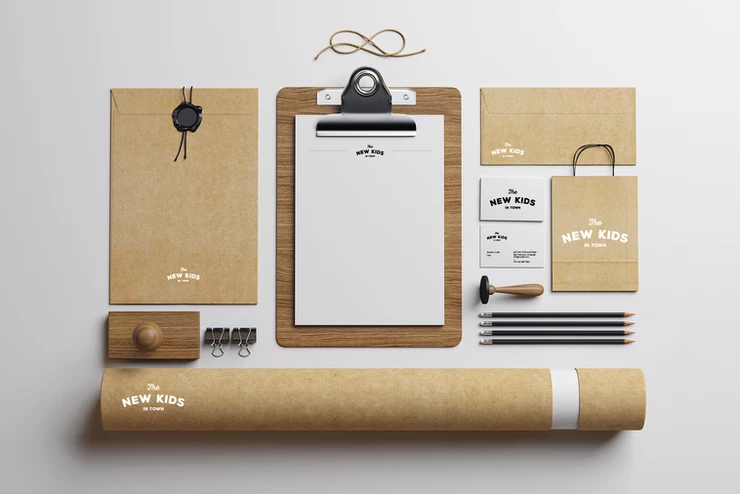 However, it is worth taking a step further and, in addition to business cards, preparing other items which, on the one hand, make everyday business easier and, on the other hand, work as discreet advertising media that build a professional brand image. These are, primarily, letterhead and letterhead envelopes, folders, notebooks, or calendars.
A leaflet like a brochure, a brochure like a good book
If you associate a leaflet with a piece of poor quality paper pressed into the hands of passers-by in the street, it's time you looked again at this underrated communication tool. Thanks to a good graphic design, ingenious form, and interesting content, you can turn your leaflet into a mini-brochure containing additional elements, such as discount codes, that increase its value for the user. For instance, one original idea is a 3D flyer with pop-up elements that assemble into a specific form after the leaflet is opened.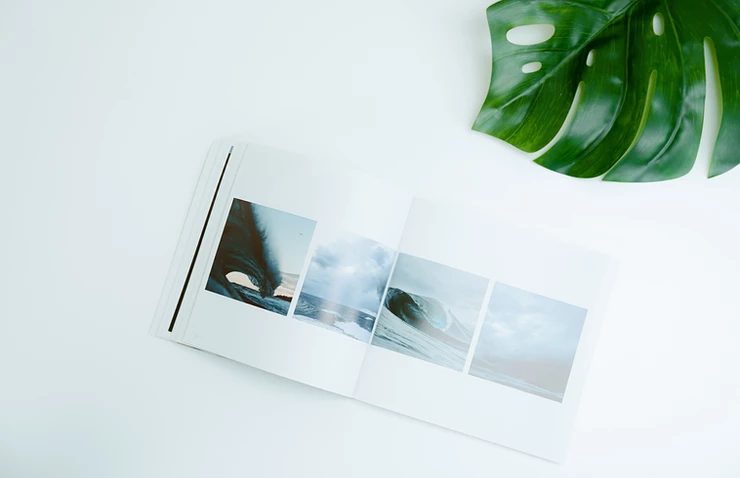 If you can make a mini-brochure out of a leaflet, what could you then make out of a company brochure or catalogue? Here, the possibilities of letting your imagination run free are even greater, as you have an opportunity to attract the reader to the world of your brand for a longer time. However, you must ensure that you have a good concept, which you will translate into reality by combining an attractive form with high-quality content. Original photos presented in an appealing manner, as well as interesting stories related to the brand and its products, are the keys to attracting the audience's attention and being successfully seared into its consciousness.
At the top of the list of DTP materials are the most complex publishing forms - company newspapers, magazines, annual reports, and even books. Each such project is a complex undertaking, requiring the support of specialists who, on the one hand, will ensure the excellent form of the publication and, on the other hand, will be able to prepare content that engages the reader. It is advisable to take an interest in such tools, as they provide an opportunity for promotion and support of both external and internal communication, thus building the brand's image, also as an employer.
Maciej