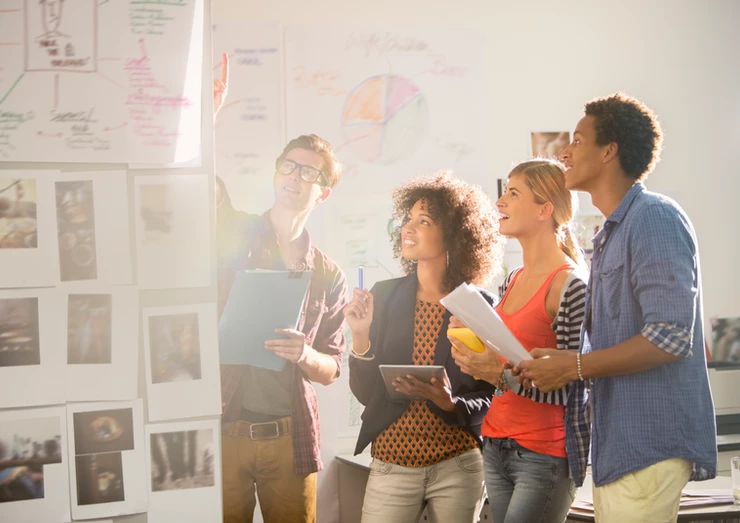 Influencer marketing - where to start?
One of my favourite quotes from the most contemporary literature is the words that Strong, the protagonist of the novel "The Polish-Russian War", uttered during a skirmish to his rival - Left. The quote goes like this: you either know the password, or you don't know the password, and if you don't know the password, you don't get started. I love bon mots which slip into your idiolect and freely paraphrased neatly describe the situation. So if I were to answer the question whether it's worth cooperating with influencers, I'd say that it is worth it, but it would be better for them to know the password because if they don't know it, they'd better not get started.
Funnily enough, I happen to I know the issue from both angles: that of a social media manager, representing the interests of a client who wants to promote a product or service with the help of people offering the power of their reach in social media and a relevant target audience, but also that of an influencer who every now and then receives cooperation proposals. Quite a nice combo, isn't it?
I'll start with the first role, i.e. that of a person representing a brand's interests. Is it worth becoming involved in a relation with an influencer? Most definitely! Having said that, you need to know the password before you do it. And that is: think about who your target is, what its specificity is (age, gender, likely education background, interests, lifestyle, and the like), and therefore to whom you should address your message so that it's properly coded and so that it brings the desired outcome (i.e.: the question should be answered whether the influencer's followers are our potential customers).
When does less mean more?
Also, a common mistake that can be made when entering into an influencer collaboration is to become overenthusiastic with the number of followers without analysing the number and quality of comments below particular photos. While the bad news is that the practice of buying followers is still popular, the good news is that this procedure is extremely easy to expose. It's not right that a person with an army of a few tens of thousands of followers has only a few comments below their pictures, and rather laconic ones, e.g.: cool! wow! or ace! (usually left by bots). If you care about the results of your actions, it's advisable and necessary to review the gallery of posts of the person with whom you plan to cooperate.
These are just some basic points.
Ammo for the influencer
And now I'll smoothly move on to the role of the person offering their coverage and attention of their followers to present a product/service. It's also worth knowing the password here, and if you don't know it, it's better not to get started. In fact, the password boils down to one thing: let's respect our influencer. Respect their time, their community – which has taken years to build up, and their world – painted yellow and blue (or pink in my case). Let's not offer to send them an unattractive package, expecting in return a post (featuring a tag) with a product review supported by stories. Such action may not only meet with the influencer's disapproval but most importantly, it may do damage to your brand image!
Of course, I realise that not everyone can afford a paid cooperation (or a "decent" barter, in line with the profile's convention), but – by the same token – not everyone can afford a billboard in a well-exposed part of the city and not everyone can afford a spot on TV in prime-time. So, if you're up to it, dear businessman, get to know the password. Don't get started without the password.
Ewa