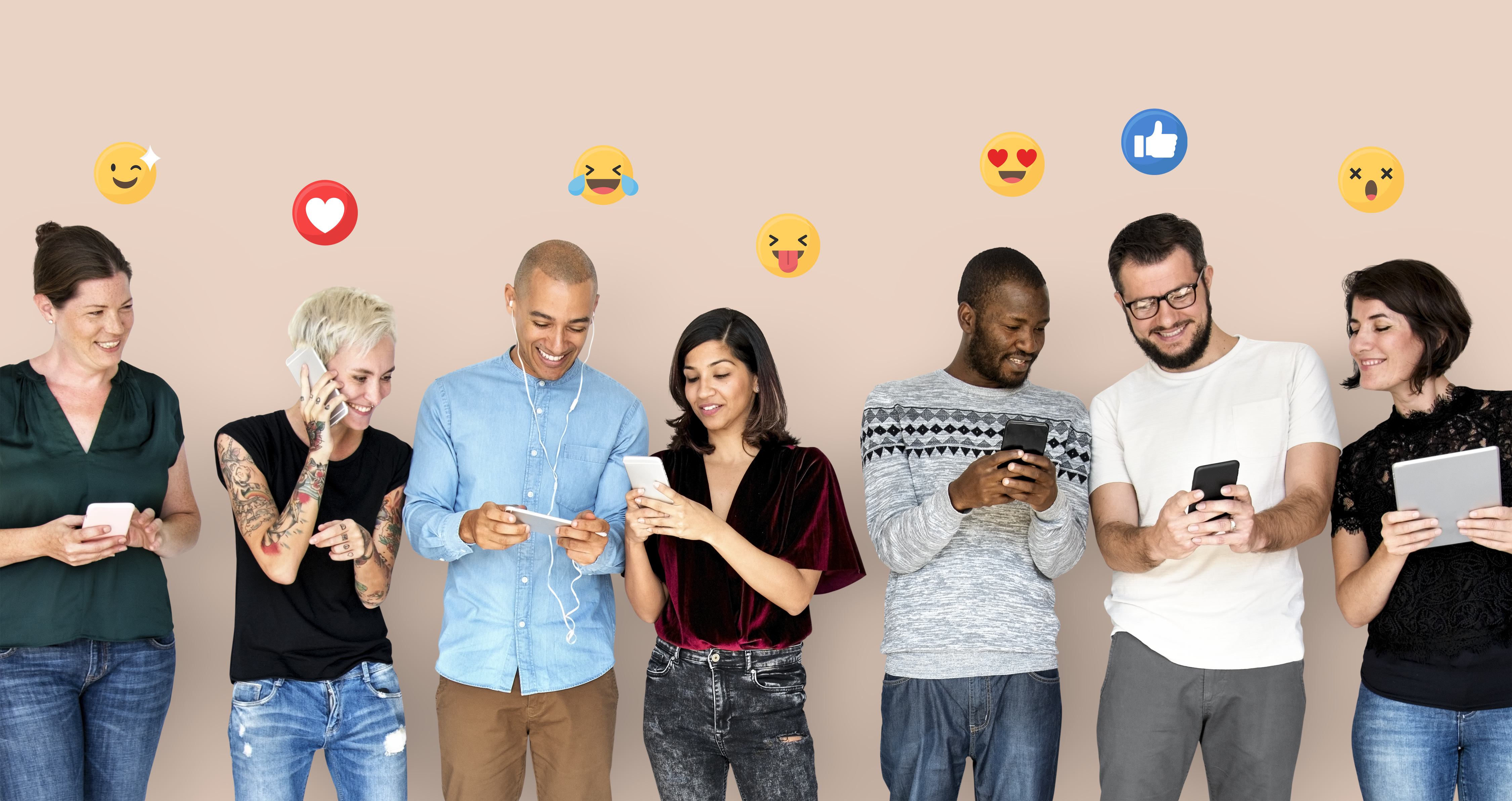 Real-Time Marketing (RTM), or how to be up to date and talked about online?
In Polish, there is an evocative saying – "spit in one's beard", which means regret a missed opportunity. What does it have to do with the subject of Real-Time Marketing? Well, in fact, a great deal! Finding opportunities and "connecting" the brand to a topical issue is, in a nutshell, the essence of RTM. If you do it right, chances are your content will be organically shared and your reach will increase virtually at no cost. Find out how else you can benefit from this form of marketing activity!
What you'll learn from this post is answers to the following questions:
What is Real-Time Marketing?
What goals and profits can be achieved through it?
What are the qualities of good RTM?
How do you look for topics while always remaining up to date?
RTM stands for...
The kind that the Internet is buzzing about at a given moment. And it doesn't matter whether they are of a social, political, or cultural nature. The important thing is that they create hype and lead to the community's emotional heightening. Bearing this in mind, it's not surprising that the natural environment for RTM is social media, which have features such as topicality and spontaneity at their core. How about some examples? Burger King tweeting job offers for Prince Harry and Meghan Markle after they announced their resignation from their royal duties. Another one, from Polish social media, is the retail chain KiK, which decided to take advantage of the birth of Poland's first sextuplets by using Facebook to offer a lavish layette for the babies.
And here's an important point, or even two. Firstly, if you want to take advantage of the opportunity, it pays off to be quick. According to "Econsultancy's Real-Time Marketing Survey Report", the widest open "window of opportunity" for this type of activity is less than 2 minutes. This means that a brand's quick response to an event is likely to have a snowball effect that will sweep across social media users' walls. You might even be tempted to say that RTM is a cousin of viral marketing, as it were.
Secondly, what is often portrayed as Real-Time Marketing might not be it, if you take a strict view. This refers to all sorts of content prepared well beforehand for an event that is known in advance to take place. This includes Olympic Games openings, high-profile film premières, etc. This is more an element of SM content planning rather than pure RTM.
Interestingly, Real-Time Marketing can also include the phenomenon of "secondary connection". This happens when one brand enters into a discourse with another brand that has initiated a catchy topic. In this context, it's relevant to cite the case of an amusing interaction on Facebook between the discount chain Lidl and the State Forests regarding the Christmas tree offering. The number of positive reactions and comments shows that such a form can resonate greatly and benefit both sides, which theoretically have little in common.
To the rhythm of Real-Time Marketing benefits
But let's leave the definitional deliberations to marketing theorists and move on to the real benefits of Real-Time Marketing. I've already mentioned earning organic reach through community engagement. Is stimulating sales of products or services one of these benefits? This can be the case, as exemplified by IKEA. Thanks to skilful communication, the Swedish brand achieves it perfectly. And it does so without any accusations of so-called 'heavy-selling. Although it's a specific product and its price that is always the pivot of the idea for an RTM creation. Even if it is an imaginary product, as was the case with the HODOR doorstop.
However, it's not the sales target and benefits that are usually most important as far as RTM goes. As you can easily guess, the image aspect plays a much greater role here. A skilfully crafted message makes it possible, primarily, to build or strengthen the emotional bond between the brand and the consumer, thanks to which, the brand can show its human face and communicate that it's interested in and close to "ordinary people's matters" – that it's energetic, modern, and aware of what's going on in social media.
What should Real-Time Marketing be like?
And to make social media react positively, you need to tackle the subject mindfully and keep your brand and its environment in perspective. Looking at the best examples of Real-Time Marketing, it becomes clear that the content created by brands – both in terms of copy and visual design – features an outright light-hearted tone. They often drip humour, which is sometimes self-deprecating. The basic thing here is playing with the context of the event and embedding your brand in it.
In addition to creativity, followers appreciate honesty. And this raises the question of whether RTM is for everyone? As long as it fits into the broadly defined lifestyle brands operating in sectors such as FMCG, beauty, or clothing, it may not be the case for other industries. If the recipient of the company's communication is a professional client who pays attention primarily to the rational aspect of the product or service, then throwing all this RTM comedy at them isn't a particularly good idea. It may be perceived as something artificial and forced. This is, by the way, a topic for a separate post on whether every company must be involved in social media. And if so, in which ones.
In search of a big talking point
Finally, a few words about where and how to look for topics for Real-Time Marketing. Undoubtedly, it's a good idea to make use of tools that allow monitoring of the Internet. They make it possible, in a rather simple and fast way, to fish out events or information that are gaining in popularity. This can be done using Brand24 or Google Trends or by observing trending hashtags and topics on Twitter or YouTube. Doing it on intuition would be rather insane. And that's pretty much it, it seems. We can't just let your brand miss out on another RTM opportunity.
Mateusz