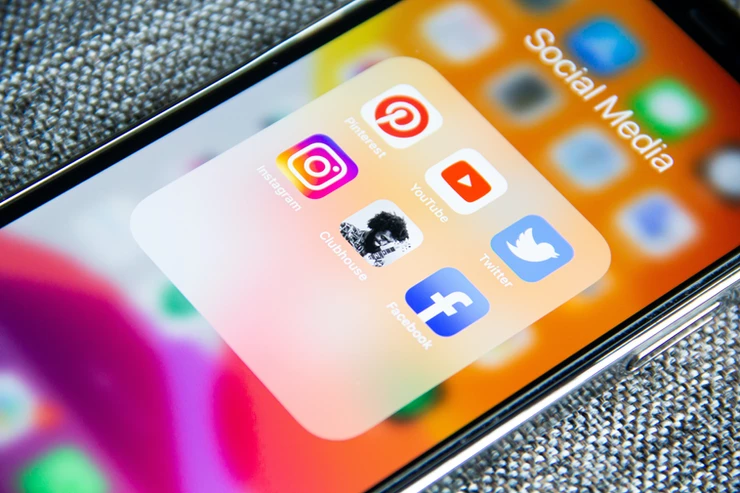 Social media trends for 2022
Hello again, it's 2022 already! If I were to say what I wish for myself and my professional colleagues, I would put it in a nutshell: the right balance. Every year, one influencer I privately follow sets up a hashtag, which she uses as a signature below her Instagram content. This year, it happens to be #nopressure, and I think that's a good complement to my wish.
The #nopressure catchphrase can apply to any area of life – in your personal life, your professional life, your self-development, or your desire for change. Balance for me is a state where there's no pressure – everything is wisely balanced, what can be let go is let go, and what requires work and attention is worked on and taken care of properly.
What trends will be de rigueur in the SoMe world in 2022 and how does this relate to #nopressure?
Well, the balance in the social media reality will be taken care of by two important trends. The first of these is GENUINENESS. It's nothing new; last year, it had already made itself a fixture and loudly demanded due attention. We have begun to appreciate content that tells (or tries to tell) us the truth about ourselves and the world around us. Photoshopped bodies, catalogue interiors, and ironed faces are a thing of the past. Motherhood that's about joy and happiness – unattainable. Relationships in which love spontaneously burns like the Amazon forests last summer - utopian. We no longer believe in perfect situations, and that's a good thing. How much easier it is to identify with a message that's closer to our less than ideal world! How much better to decode a simple, sincere message devoid of unnecessary creation!
The second thing is DETOXING from the digital world. Does it sound paradoxical and insincere? Seemingly yes, but – with a bit of intuition and creativity – it doesn't have to mean hypocrisy in communication. On Black Friday, one of the Polish fashion brands supplying business clothing shut down its store completely, publishing an announcement that it encouraged a day without rush, one to be spent with a warm cup of your favourite tea in your hand. This gesture was a protest against the idea of quick shopping, thoughtless consumption, and ill-considered choices made on impulse when looking for products online. It's also a voice that says: hey, we don't want to pretend we don't live off you buying our dresses and blouses, but the pressure of Black Friday is not necessarily in line with the slow fashion we create. We promise to throw in some cool discounts soon, but not today. Today we're chilling out not giving a heck about all the fuss.
However, there are also trends in the social media space that stand far from #nopressure or look at it with a slight distrust. Let's take a look at REELS. They are conquering the Instagram space as an expression of the battle for the TikTok audience. If you ask me, I'm not fond of such thieving solutions. Instagram has always been a place of beautiful, inspiring imagery for me. It was for the image that I dipped into the Instagram feed like a little otter into the green waters of the Odra. It was for the lack of overstimulating videos that I chose not to take part in TikTok, at least privately. I'm a little confused and irritated by Reels, but well, everything tells me you have to move with the times, even if you're far from being in love with everything they bring.
I'm also intrigued by METAVERSE, i.e. "the new generation of the internet", as announced by Mark Zuckerberg. I'm still wary of declarations that this will be a sort of "exchange of experiences on the web with impact on real life", but I may be wrong about it. Will MetaVerse go hand in hand with the #nopressure demand? We shall see.
Ewa